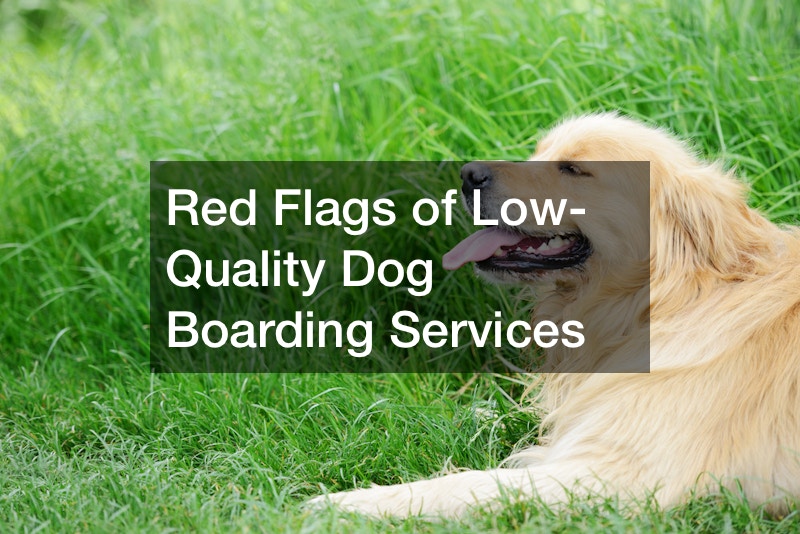 Unfriendly and unprofessional staff: A good dog boarding service should have a friendly and professional team who understands that your pet is a beloved family member. Avoid services with disgruntled or disinterested employees.
Poorly maintained facilities: When considering dog boarding, take the time to tour their facility. Check for cleanliness, ventilation levels, temperature control, and other factors impacting your pet's health and safety.
Lack of amenities: Quality dog boarding facilities should offer multiple activities for your pet throughout the day, such as walks, playtime in outdoor spaces, swimming pools, agility courses, and additional enriching activities.
Inadequate security measures: Good security measures are essential to ensure the safety of your pet while they are in the care of a boarding service. Look for high-quality fencing and locks and staff trained in security protocols.
Poorly trained or absent staff: Dog boarding services should have adequate staffing levels, and their employees should be taught animal handling and safety protocols. Check to see if the team is knowledgeable about proper behavior management techniques and can respond quickly to any medical issues.
Unregulated health standards: Ensuring your pet's health is essential for dog boarding. Ask how often pets are checked for fleas, ticks, worms, nutrition deficiencies, cleanliness, etc. Avoid services that do not follow strict health and safety protocols.
Unsatisfactory customer reviews: Before signing up for dog boarding services, read any available customer reviews to understand their service level. If there are numerous complaints or concerns raised by customers, it's a safe bet to look elsewhere.