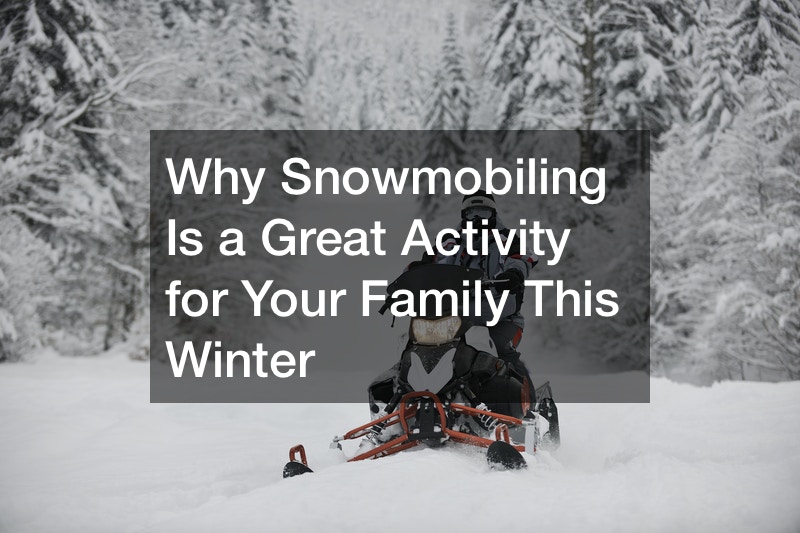 If your family is looking for a fun activity to do this winter, why not try snowmobiling? Check out the YouTube video below, as it shows a family having a fun-filled day in the snow snowmobiling in trails!
Snowmobiling is a fun activity to do in the great outdoors with a group of people. Going alone isn't safe in the event of an accident, so going as a family is your best bet!
Snowmobiling is also a great way to get off the couch and get outside. Everyone in your family can get some fresh air and even get some exercise when you take a break from using the fun vehicle to go for a walk in the trails your family uses.
Your family can also venture to cool parks in your area to snowmobile in. Local and national parks look beautiful in the snowy weather, especially when you ride slowly and enjoy the scenery around you!
Finally, snowmobiling is a great way for your family to bond. You can all dress in your cozy and warm snow clothes and enjoy hours outside together. Be sure to purchase snowmobiles from one of the top local Polaris dealers in your area!