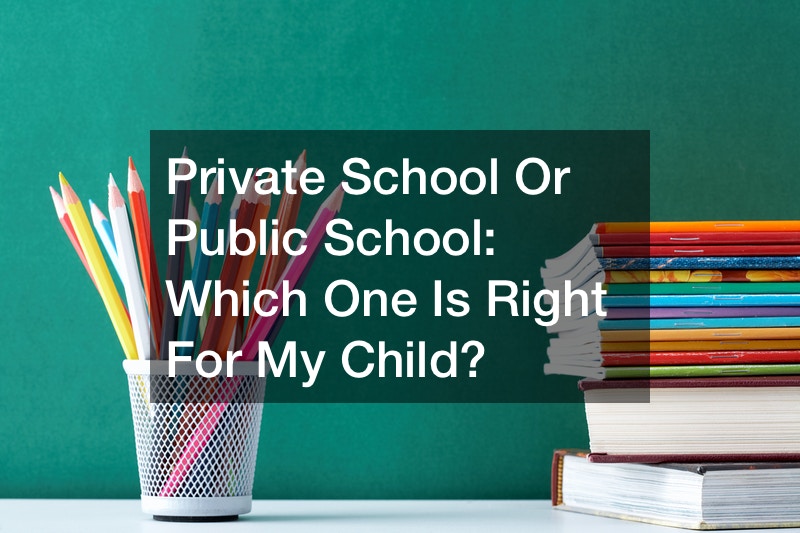 Updated 8/3/21
What do you look for in the ideal school for your child? Is it a supportive environment filled with like-minded children? Or are you more interested in quality teachers that can provide a healthy challenge? Whether it's a kindergarten for your blossoming toddler or a high school for your adult-to-be, choosing the right school is a decision that many parents find themselves agonizing over for months on end. The benefits of preschool, the do's and don'ts of summer camps and the juggle between private schools and public institutions can really put a damper on many a father and mother's mind. The right decision, however, is only a few simple steps away. Why don't we take a look at different forms of education and the options available to you so you can spend less time worrying and more time investing in your child's future.
Early Education
The first years of your child's life are some of their most important. It is in this time they are forming their first perceptions of the world around them and developing their earliest skills in language, problem-solving, counting and recognition. Multiple studies have revealed that children who attend pre-school have a higher chance of graduating compared to those who do not and do better in later grades, such as kindergarten and early elementary. Around 30% of the country's three and four year-olds are enrolled in private preschools and childcare centers. It is in these institutions they will be provided with opportunities to increase their ability to read, count, problem-solve and socialize.
Public Schools
The choice to send your child to a public school will depend heavily on your financial situation, their unique needs and the options available to them. Public schools offer a variety of social and physical activities outside of their general curriculum, such as sports events, club activities and summer camp. More than 11 million children and adults will attend summer camp every year, doing activities ranging from arts and crafts to swimming to soccer. According to recent research by the American Camp Association (also known as the ACA), over 60% of children who learn new activites during their stay at camp will sustain a continued interest long after their stay has ended. However, if you feel your child needs more individualized attention then a private school might prove a better option.
Private Schools
Private schools can give you options you may not find in public schools, such as smaller classrooms, one-on-one attention and special assistance for physical disabilities, learning disabilities and mental illness. This can be especially important for religious families, as well, with the majority of private school students attending religiously-affiliated schools. These institutions account for nearly 25% of the nation's school and will enroll at least 10% of all PK-12 students at any given time across 30,000 private schools. The average ratio for a private school's classroom is 10 students for every single teacher, of which only around 10% of public schools provide.
When you are interested in local private schools for your child, it's important to get all of the information you can about the schools in the area. Whether you want a school that has traditional summer breaks or you are looking for an all year round online high school, there are usually schools that can accommodate you. You might have also thought about trying one of the accredited online high school homeschool programs that will allow you to teach your child from home. The difficulty in setting this up will have to do with the state you're in and how well-versed you are in the local curriculum.
If you want your child to go to an accredited online private school, this can be a good middle ground in between private schools and homeschooling. This allows you to have your child in a private school without the need for giving up the homeschool atmosphere and experiences. If you are looking for affordable private middle schools near me, search through the local business listings to find a list of the schools near you. Then, you can check out the website of each and compare them to each other to pick the one you like best.
Choosing The Right School
A well-reputed kindergarten or a popular private school won't mean much until you specify the needs of your child's lifestyle and interests. If they have a learning disability, like dyslexia or ADHD, then a private school can provide them with the opportunity, specialized attention and resources they need to thrive. Make sure to give the surrounding community a look-over, as well, to ensure that their extracurricular activities will be properly covered. The right school is well within your grasp and putting a little effort into this decision now can ensure your child's success for the future.